Applications
EB15E combines the usage of cosmetics and device together to reach an amazing effect of face lifting, skin rejuvenation, pore shrinking, wrinkle removal and dark circle and under-eye bag improvement.
Turn handle head

Take out head

Disassemble the head

Add nutrient solution
Working Mechanism
1. Intelligent online induce: The deep inducing function synergizes with cosmetics, stimulates skin deep collagen to regenerate, reconstructs soft issue to get a new generation of skin and reach an outstanding result of skin care and anti-aging.
2. High frequency vibration: It further promotes the circulation of blood and metabolism.
3. Red light skin care: The 630nm red light has a strong penetration to human tissue and rehabilitates human cells as well as activates biological activity.
4. Radio frequency: It heats up the dermis of skin, stimulates the rebirth of collagen, recovers the elasticity of skin and decreases skin wrinkle in long term.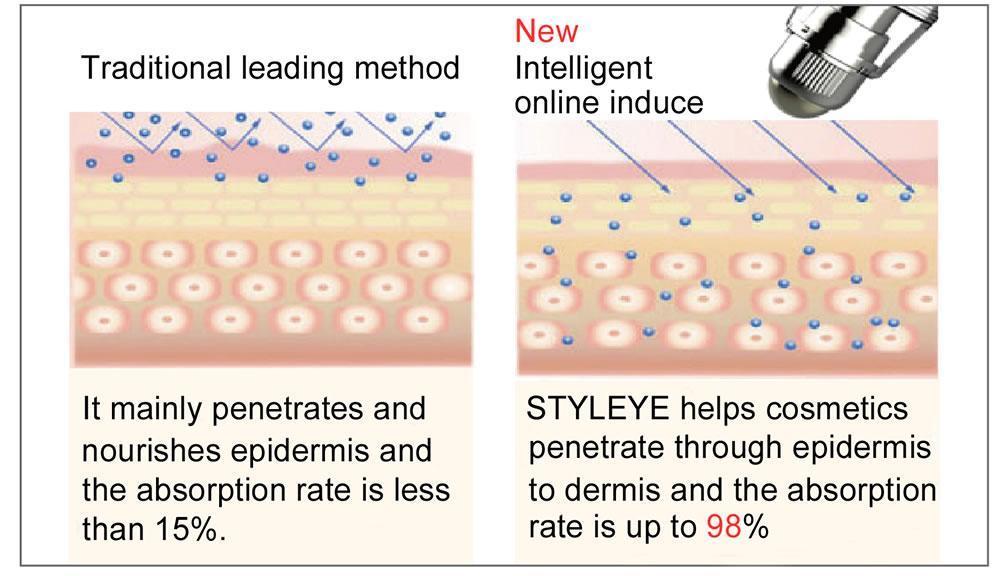 Technical Specifications
| | |
| --- | --- |
| Vibration energy | 0-3 |
| Radio frequency | 1-3 |
| Red light wavelength | 630nm |
| Output power | 25W (max) |
| Size | 253mm X 253mm X 160mm |
| Net weight | 1.4Kg |